New Safety Culture Course & Membership,
coming soon!
(click the image for details!)
____________________________________________________________________________________


How Strong is Your Safety or Sustainability Culture?
Has your Safety or Safety, Health and Environmental (SHE) program stopped progressing forward?



Is your Safety or SHE culture progress "up and down," and leadership commitment seems to vary with business pressures and priorities?
Are your employees making unsafe choices, despite having sufficient training, tools and reinforcement?



Does your organization rely on the SHE professionals to lead and manage the SHE programs?



Are SHE professionals involved too late or insufficiently to pro-active contribute in business process, product,staffing and organizational changes?



Is safety or SHE not aligned and leveraged with sustainability activities for win-win results?

If you replied yes to any question above, you need a renewed approach to SHE, one which creates a lasting culture for SHE excellence. Simply put…a culture in which people make safe choices, all the time, in every circumstance.
Our firm specializes in safety and sustainability culture tools, services and products for:
Strategic Planning

Design and Deployment

Organizational Training and Engagement

Safety Integration and Alignment

Pro-Active Risk Management and Compliance

Leading Metrics and Six Sigma Analysis

Executive Coaching Services
We tailor our products services to your business situation, needs, challenges and build on your current successes.
---
Conversations Behind The Mic
To access your Bonus after you've purchased the book, click on the red button. To purchase the book from Amazon, click on the book image.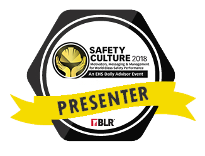 Join Cathy & hear her speak in Atlanta, GA September 12 - 14th for
Safety Culture 2018
Register HERE and use the coupon code HANSELL for $150 off!
_____________________________
Click the link below to read Cathy's recent interview in Forbes Magazine:
"Consequences Of
Not Prioritizing ESG
In Your Business"
_____________________________
CLICK the ON AIR button to listen to Cathy Hansell's Safety Breakthrough Talk Radio, every Thursday at 10:00 am and 1:00 pm ET

You can also tune in via iTunes!
Go to View - Media - Internet Radio - Newstalk and then Amazing Women of Power